Dr. Biren Nadkarni, one of the best Joint & Knee Replacement Surgeon in South Delhi, Delhi, has more than 20yrs of experience & 1500+ surgeries in his name!
Joint & Bone Solution, an Orthopedic Clinic in South Delhi, is a one stop solution for your Joint & Knee Replacement, Hip Replacement & other Arthroscopic Surgeries!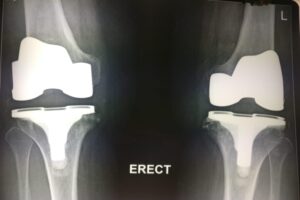 Knee replacement surgery may be done by considering it a partial or complete replacement of the knee. The surgery typically involves replacing the knee's diseased or weakened joint surfaces with metal and plastic parts shaped to allow the knee to function continuously.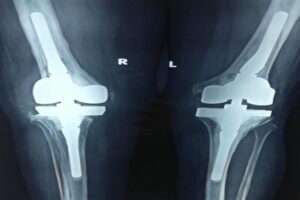 Total reconstruction of the knee is considered as some of the best processes in all medicine. It helps individuals live richer, more healthy lives free of debilitating knee pain in most cases.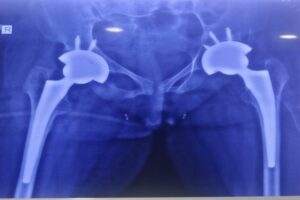 Dr Biren Nadkarni is a well known and well established senior joint replacement surgeon. His many years' experience in this field makes him a very trustworthy and experienced doctor to approach. He ensures to provide the best possible treatment to his patients.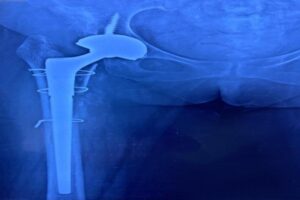 Total reconstruction of the knee is considered as some of the best processes in all medicine. It helps individuals live richer, more healthy lives free of debilitating knee pain in most cases.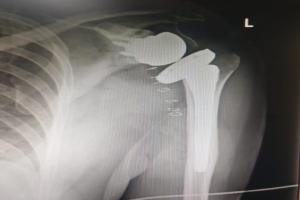 Dr Biren Nadkarni is a renowned and very experienced doctor. One of the best for getting any Joint Replacement treatment done including Hip replacement and Shoulder Arthritis.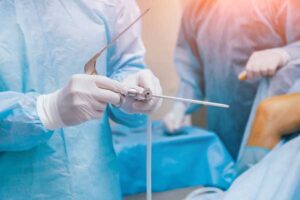 Arthroscopy is a medical technique used to visualize, identify, and treat conditions inside a joint by orthopedic surgeons. Two Greek words come from the phrase arthroscopy, "arthroscope" (joint).
DR. BIREN NADKARNI FOCUSED ON IMPROVING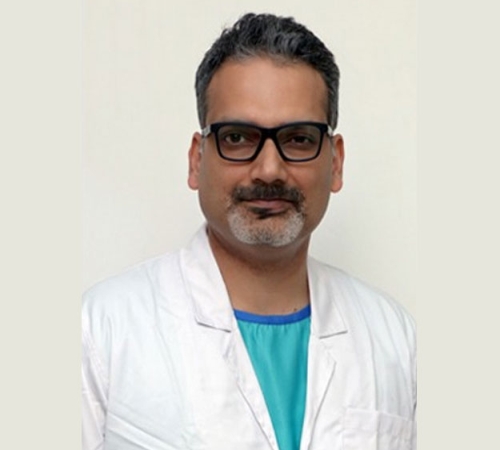 DR. BIREN NADKARNI IN THE NEWS
What makes Knee replacement surgery safe?
Mostly, the doctors may suggest other treatments like taking medicines or going through physiotherapy. But, if they do not provide relief then knee surgery is the only option. The statistics say that all those people who have gone through surgery felt a reduction in their pain than before and have been able to walk and do the daily chores easily.
When should a person decide to go for knee replacement surgery?
Most people wait to go for surgery until they have started experiencing pain and problems in walking. But it is not recommended to wait because this may lead to other complications and weakening of muscles and ligaments. Surgery is suggested by the doctor after examining your X-ray, MRI and keeping in mind your medical history and age.
How common is joint replacement surgery in India?
When we consider the statistics, approximately 150,000 people in India have been through joint replacement surgery every year. Joint replacement surgeries are very common in both the aged ones and the young ones. This surgery has proven to increase life expectancy because of reduced pain in the joint which allows you to walk properly.
Is there any risk involved in Joint replacement surgery?
There are some complications that a person might face during the surgery or after it. Only 2% of such cases occur. In adults, about 1% of the people may develop an infection and less than 2% of people may develop blood clots. Some people might face side effects like vomiting, dizziness, discomfort or aches from anesthesia. These cases are very rare and in total, joint replacement surgeries are very safe.
Is there any specific age for knee replacement surgery?
Most of the people who go through the surgery have an age between 50-80. Knee replacement surgeries are not the permanent solution and they start to wear off after a period. Surgery is effective for up to 15-20 years. So if you go through a knee replacement surgery at a young age, you might have to go through a revision knee replacement surgery later.
How should I choose the best doctor for total knee replacement surgery?
Factors to keep in mind while looking for a the best knee replacement surgeon is his experience in the field of orthopedics and what advanced techniques he use in his procedures. You can search for his degree and his credentials on the web. You must keep in mind the training and the qualifications of the surgeon. Dr Biren Nadkarni, a Senior Orthopedic Surgeon, of Joint and Bone Solutions, South Delhi, is one of the best surgeons if you are looking for one.
Who is the best Joint Replacement surgeon in South Delhi?
Among many orthopedic surgeons, Dr. Biren Nadkarni has established himself as a conspicuous surgeon. He did his training internationally and has an experience of more than 20 years. The testimonials by his patients tell that he is truly a reliable and best Orthopedic Surgeon. He has specialization in management of Knee, Hip and Shoulder arthritis.
What latest technology are used for knee replacement surgery?
The newest procedure for knee replacement is Minimally Invasive Quadriceps - Sparing Total knee replacement. This procedure allows the surgeons to insert the knee implants through a shorter incision. This technique avoids the pain caused to the quadriceps muscle. The recovery time in this technique is very quick and the length of the incision is 3-4 inches. Apart from this, the best knee replacement procedure is total knee replacement. It is one of the most effective and safest methods.
What is the success ratio of knee replacement surgery in india?
The success rate of knee replacement surgeries in India is almost 100%. Most of the people who have artificial knees are still in working mode even after 20 years of surgery. They have got immense relief from the inability to walk and relief from the continuous pain. Most of the patients resume their desired activity after the surgery but some might have to use a cane or support for some time after the surgery.
How much does it cost to opt for Joint Replacement Surgery in India?
The cost of a knee replacement surgery varies from complexities and procedure used. There are also expenses like hospital charges as well as the fees of the surgeon. It is advisable to ask your Orthopedic Surgeon about the same.
What precautions should be taken after Jont Replacement Surgery?
After the surgery, you have to take care of yourself for a few months. Do not sit in the same position for too long. Use a pool or plastic chair to sit while taking a bath. Avoid taking a long flight of stairs. Lie flat on your back. Never jerk the leg on which surgery was done. You must follow your doctor's advice for faster recovery.
How long does it take to reviver from knee replacement surgery?
A person who has gone through knee replacement surgery can stop using a walker or support after 6 weeks of the operation and continue his normal leisure activities. Almost 3 months is taken for the pain and swelling to reduce and approximately 1 year for proper healing of the swelling.
How long does it take for a person to walk normally after knee replacement surgery?
Normally, the therapy programs last 12 weeks and after that, you would be able to walk properly and take up activities like cycling and swimming.
Is physiotherapy necessary after any joint replacement surgery?
You must remember to take physical therapy and not skip it after you go through surgery. There are some consequences if you skip therapy. Muscles and tissues can start to swell due to lack of movement. Improper movement can increase strain on the joints. Physical therapy helps in the movement of the blood flow to that area. Not taking up the therapy can slow down the healing and recovery process of the joint.
Is it possible to avoid knee replacement surgery?
There might be chances for you to avoid knee replacement surgery. There are things that you can do to avoid going through surgery. You must maintain proper weight so that your joints do not have to go through pressure. You must exercise regularly. Some injections might also help you get through the knee pain. You can use an unloader brace that shifts the stress to the other side and reduces the pain in the knee. You can also use medications and supplements under the proper supervision of a doctor.
Sitaram Bhartia Institute of Science & Research
B-16, Qutab Institutional Area, New Delhi – 110016
Okhla Road, New Delhi – 110025
Consult Dr. Biren Nadkarni for Joint & Knee Replacement Surgery